The production process requires time and attention to detail, achieving a unique and valuable end result, to provide maximum comfort and durability.
We understand that every customer has different needs and tastes, which is why we offer a personalized consulting service to guide them in choosing the perfect shoe for the desired occasion.
We are always available to provide information on technical features, materials used and to ensure maximum customer satisfaction.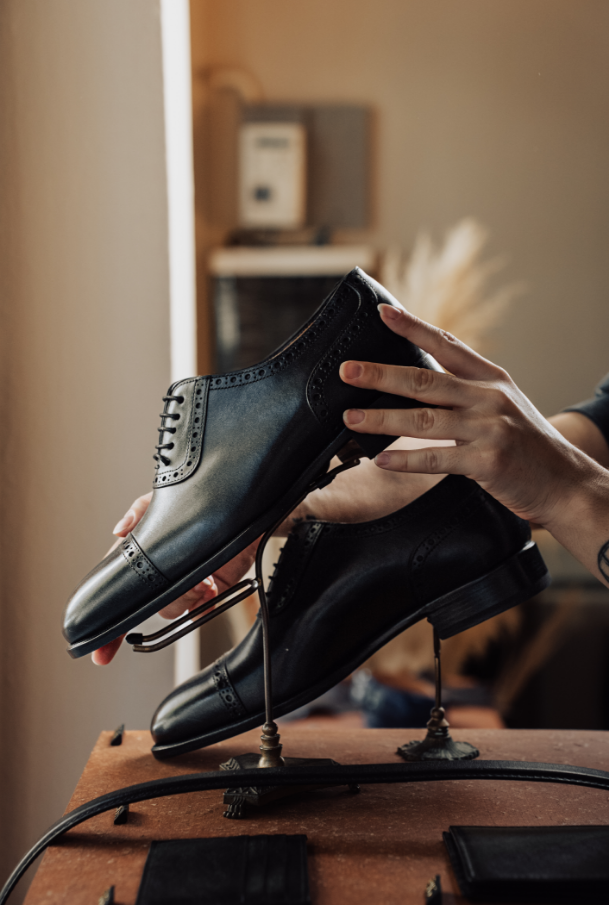 The style of our shoes is unique, blending elegance and Italian quality with passion, tradition, style and identity.
Convinced that the shape of the shoe is as important as its functionality, to ensure maximum customer satisfaction.
We wish to leave an indelible mark in the history of shoemaking, and every creation that comes out of our hands is a manifesto of our vision and values. We believe that every individual should have the freedom to express his or her personal taste, and we offer a wide range of custom options to meet every need.
For those new to the custom shoemaking experience, we are here to guide you step by step. We also have a selection of shoes that represent our distinctive style and can be a source of inspiration.
This is the spirit of Calzoleria Carlino, where tradition and innovation meet to create unparalleled Italian shoes.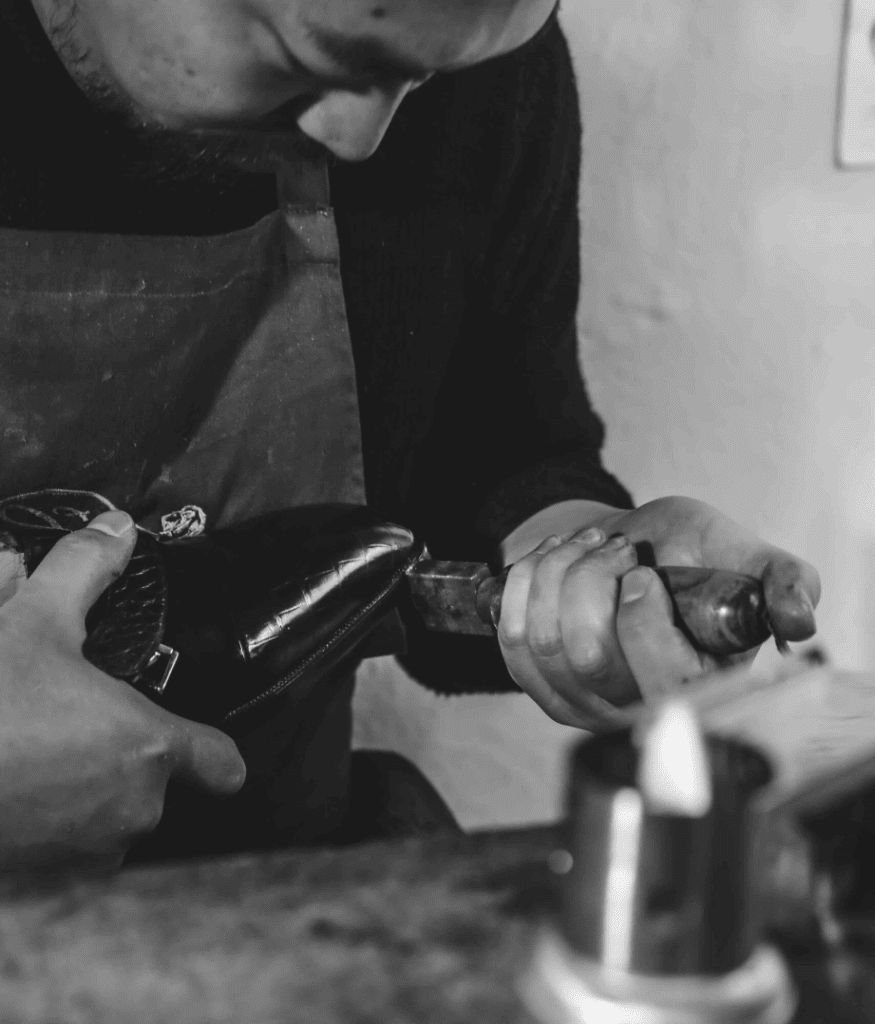 Each leather is carefully chosen, considering not only its quality, but also the origin and type of animal, which must be raised with love and respect for the environment.
We are not content to work only with the best raw materials, but are dedicated to making our footwear in an artisanal way, just as it was done 200 years ago.
Electricity has no place in our production, because we believe that only the hand of man, with his craftsmanship, can create timeless masterpieces.
Our custom-made and handmade shoes are the embodiment of our commitment to the pursuit of perfection, in every detail. It is the passion that animates us and drives us to do even more, to leave an indelible mark in the history of Italian shoemaking.