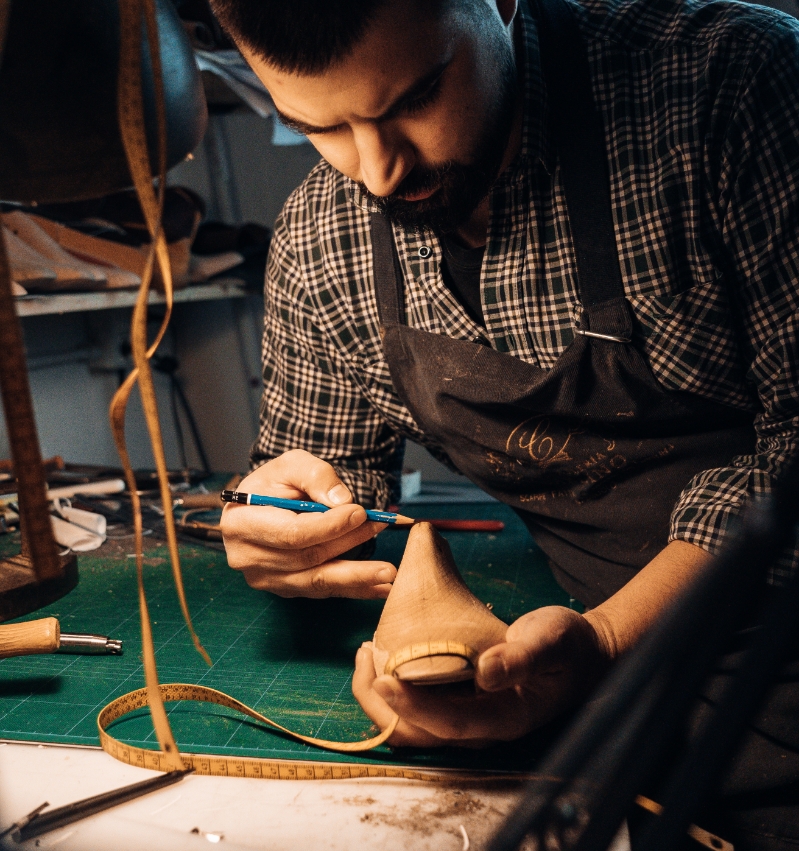 For those seeking maximum customization in terms of comfort and style: Bespoke. Each shoe is made to measure and completely by hand, with each customer being able to choose every single detail, from shape to construction.
There are no standard lasts or patterns; each step is custom-created and each last is carved from beech or hornbeam wood, based on the specific needs of the individual customer.
An unparalleled footwear experience, tailored exclusively for the individual customer based on their unique needs and foot shape.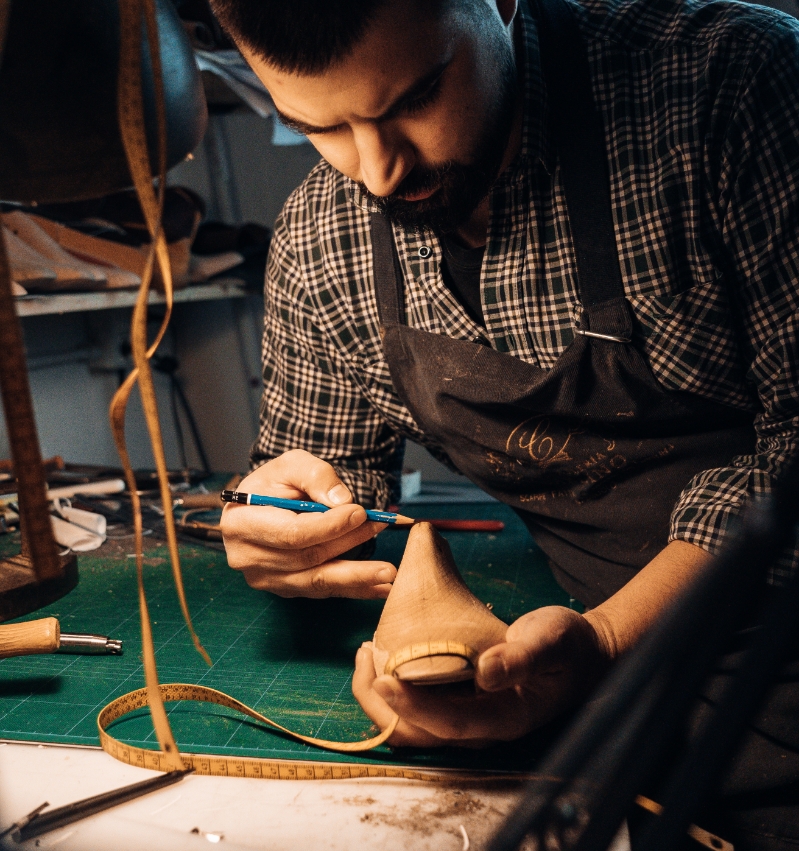 Learn about our remote service

Choose the shoe you
you want to purchase.

Take your measurements
via our measurement PDF.

Once the measurements have been made, send us the paper.

After a few weeks, we will send a trial shoe.
How does Remote Bespoke work?
With our online measurement sheet, you can easily provide us with the measurements needed to make your custom-made shoes.
Also, at the initial stage of the process, we will send you a trial shoe to wear to check the perfect fit before proceeding with the final production.
From the design to the shape of the shoe.
Every aspect, from the color to the stitching, from the design to the shape of the shoe, is customized across the board, ensuring a completely unique and custom-made model.
This processing method ensures that each shoe fits the customer's feet perfectly, with a 6- to 8-month wait for delivery. In addition, the customer's measurements are kept in the workshop for subsequent orders, so that each last can be modified according to the customer's specific needs.